Full Services of Our Digital Agency
you likely offer a wide range of services to help businesses establish and enhance their online presence.
The goal of SEO is to drive traffic to a website by increasing its visibility in search results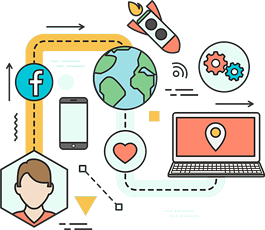 Website design and development is the process of creating a website, from its initial conception to its final execution.
An effective social strategy can help you grow your business, maintain your social presence and engage with the audience.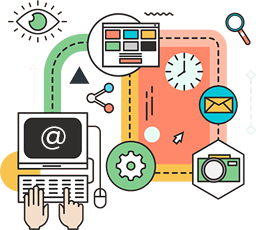 We create tailored marketing campaigns for each segment of your audience to help advertise products and services
Pay Per Click has an instant impact and gives your brand a much larger reach and exposure as a result of first page exposure
Our Product Based Services
Digital agencies typically offer a comprehensive set of services to help businesses establish and enhance their online presence and achieve their digital marketing goals.
E-commerce Solutions: Setting up and managing online stores, including product listings, payment gateways, and secure checkout processes.
Mobile App Development: Designing and developing mobile applications for Android and iOS platforms to expand clients' reach to mobile users.
Analytics and Data Analysis: Utilizing tools like Google Analytics to track website performance, user behavior, and marketing campaign effectiveness to make data-driven decisions.
Online Reputation Management (ORM): Monitoring and managing a client's online reputation, addressing negative reviews, and promoting positive content.
Branding and Identity: Creating or revamping brands' visual identities, including logos, color schemes, Awareness and brand guidelines.
Chatbot Development: Implementing chatbots on websites or social media platforms to automate customer support and provide quick responses to inquiries.